Dear Friend,
My client, U.S. Marine combat veteran Jesus Rivera, is an innocent man. But he's serving 8 months in federal prison right now.

Please give a critical $25, $50, $100 or more IMMEDIATELY to fully fund my two crucial, class action lawsuits and other hard-hitting legal actions to GET JUSTICE for Jesus and all January 6 Peaceful Protesters and SET THEM FREE!
In this newest episode of my podcast,
Special Prosecutor
, I come out swinging!
Because RINO Speaker of the House, Kevin McCarthy, and his Potemkin patriots pretend they're going to take on corrupt Joe Biden.
But what's
really
going to happen?
Click on the play button to find out!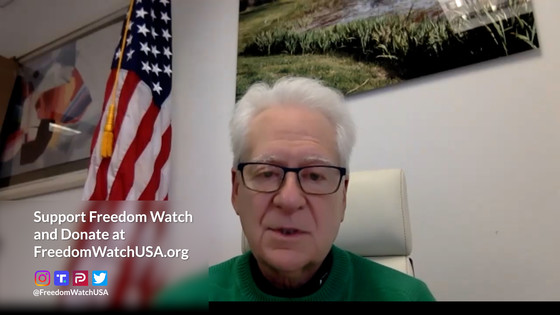 Sincerely,
Larry Klayman
Founder, Judicial Watch and Freedom Watch
Chairman and General Counsel, Freedom Watch, Inc.