KLAYMAN: LEFTIST JEWISH MARXIST REP. JAMIE RASKIN IS A PRIME EXAMPLE WHY ANTI-SEMITISM IS ON THE RISE! HE IS A DISGRACE TO THE GREAT MAJORITY OF THE JEWISH PEOPLE AND ANTI-SEMITES WRONGLY SEE HIM AND HIS LEFTIST JEWISH COMRADES SUCH AS ADAM SCHIFF, GERALD NADLER, CHUCK SCHUMER AND COMMUNIST BLUMENTHAL AS REPRESENTATIVE OF THE JEWISH PEOPLE -- WHICH THEY ARE NOT!
Order "It Takes a Counter-Revolution!" at Amazon.com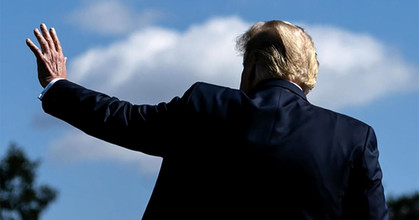 CBS News
December 6, 2022
After more than a thousand interviews and hours of televised hearings, one of the highest-profile Congressional investigations since Watergate, the January 6th Committee, will soon release a sweeping report. The looming question: will the report urge the Justice Department to prosecute former President Donald Trump?

For now, the committee is coy. But Maryland Democrat Jamie Raskin, one of its leading members, has reached his own, personal conclusion on whether Trump committed a crime. "Well, absolutely," he said. "I mean, for one thing, there's this mega-offense of coup and insurrection against the constitutional democracy. But then that mega-offense includes hundreds of statutory criminal offenses. And I think — speaking personally — that Donald Trump could be prosecuted for several of them."

CBS News chief election and campaign correspondent Robert Costa asked, "But this report could be the basis, in your view, for prosecution?"


Support Our Cause and Join Our Fight!
Your help is urgently needed!

Follow us on Twitter
and
Facebook