Klayman: Why Would Any Person Want a Flea Prone Unkempt Beard to Play Golf in Extreme Heat and Humidity Especially in Georgia?
Order "It Takes a Revolution: Forget the Scandal Industry!" at BarnesandNoble.com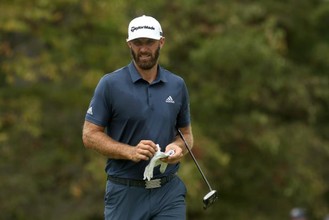 Golf Digest
September 3, 2021
If you've never seen them, there's a great collection of prank videos on the internet of dads who normally are always sporting a beard going clean-shaven and revealing it to their babies. Almost always, the baby's reaction is one of terror, as the man they believe to be their dad looks like a complete stranger.

We are literally all that baby every time we see Dustin Johnson, one of the great always-bearded athletes in sports, go completely clean-shaven. On Wednesday, he did just that, showing up to his press conference at East Lake beard-less. Tell me you don't feel like one of those poor infants seeing their fraudulent father's naked face right now:

No, no, no and NOPE. There are some athletes who simply look way, way better with facial hair, full beards, specifically. DJ, James Harden, Joe Thornton, etc. Change is actually bad, guys.



Follow us on Twitter
and
Facebook
Support Our Cause and Join Our Fight!
Your help is urgently needed!