Cowardly Whites, Courageous Blacks and a Corrupt Judiciary
Larry Klayman spotlights Trump-appointed judge over 'sad and despicable abdication'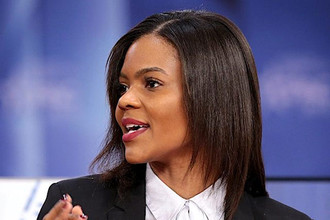 By Larry Klayman
WND
June 19, 2020
Too many Americans, debilitated by so-called "white guilt," have largely become first-class cowards. Just call them racist and they run for the exits, usually stage left. To the contrary, black conservatives such as Candace Owens, Larry Elder and some of my brave clients, such as Dallas police Sgt. Demetrick Pennie, are courageous. A few years ago, Pennie sued so called Reverends Louis Farrakhan of the hateful Nation of Islam and Al Sharpton, as well as Black Lives Matter and the New Black Panthers Party, over the 2016 Dallas massacre of policemen.

The lives of Pennie and his family were then threatened, and he was called every vile name under the sun, from "Uncle Tom" to "House N." Candace Owens has of late received the same treatment when she correctly pointed out that George Floyd, the black man who was killed in Minneapolis, was not exactly a saint, but instead a five-time convicted felon, once for armed robbery. She expressed her disgust that so many in the black community would deify Floyd, when other minorities in the United States, such as the Jewish community, condemn their own for misdeeds.


Subscribe to Larry's Daily Podcast

Follow us on Twitter
and
Facebook
Support Our Cause and Join Our Fight!
Your help is urgently needed!