Bill Barr's Double Standard: What About the Bundys?
Larry Klayman charges AG with helping only 'the Republican establishment club'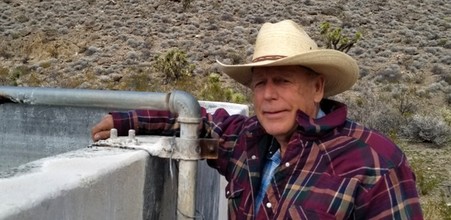 By Larry Klayman
WND
May 8, 2020
While I am pleased that the prosecution of Gen. Michael Flynn may be over — it's not a done deal until federal Judge Emmet Sullivan signs off on the U.S. Department of Justice's motion to dismiss the indictment, and this is no certainty given the Sullivan's prior reaction toward Flynn, effectively branding him a traitor — the double standard of our so-called attorney general, Bill Barr, is breathtaking and frankly disgusting. What I am saying is that if one is part of the Republican establishment club in Washington, D.C., then an injustice might get the AG's attention, but if you are an ordinary citizen such as my clients Cliven Bundy and his sons, Ryan, Ammon, Mel and Dave, then you can go to hell.

So the "miraculous" turnaround by the DOJ, after exculpatory documents came to light recently that Flynn was set up to lie by then-director of the Federal Bureau of Investigation and a host of others at my once proud alma mater, was "peachy keen" when a Washington insider's fate is on the line, but when persons like the Bundys are at issue, where Barr's DOJ also withheld exculpatory evidence and engaged in gross prosecutorial abuse during their case, that is OK.


Subscribe to Larry's Daily Podcast

Follow us on Twitter
and
Facebook
Support Our Cause and Join Our Fight!
Your help is urgently needed!