Klayman: U.S. Government Financed the Wuhan Lab That Created Bioweapon of COVID-19! Join and Support Our Class Action and Criminal Complaint vs. ChiComs!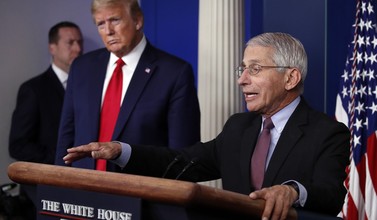 By Cheryl K. Chumley
The Washington Times
April 27, 2020
President Donald Trump's legal counsel, Rudy Giuliani, in a recent chat on "The Cats Roundtable" on New York AM 970 radio, suggested a good U.S. attorney general move about now would be to investigate key members of the past Barack Obama administration on the Wuhan, China, laboratory, to see what they knew and when they knew it.

And then he mentioned Dr. Anthony Fauci specifically.

And then he accused the prior Team Obama of sending $3.7 million to the lab in 2014 — at a time when that same Team Obama had banned the funding of any lab that was involved in virus experimentation.


Subscribe to Larry's Daily Podcast

Follow us on Twitter
and
Facebook
Support Our Cause and Join Our Fight!
Your help is urgently needed!