Klayman: Fox News Is a Total Fraud: Firing of Trish Regan Proves It!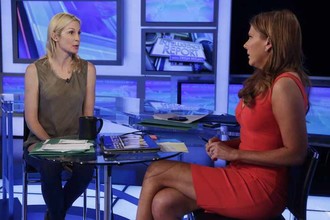 Real Clear Politics
April 7, 2020
Monday, March 9, 2020, started as a day like any other for a newswoman in the midst of a global pandemic. Trish Regan, like other journalists across the country, studied the new data, both scientific and political, that had come to light over the weekend about coronavirus and developed the material she would use for the opening monologue on her prime-time Fox Business Network show.

As always, Regan was prepared to challenge the shibboleths and talking points of the mainstream media and the Washington establishment. While she had at times distanced herself from the more bellicose comments of Donald Trump, she nonetheless typically sided with him as a disrupter who was bringing much needed change to our federal government.

During the president's impeachment hearings and trial, there was never any doubt that Regan considered that process a political sham that had hurt the nation. As an opinion journalist, she had earned the respect of her considerable audience for her hard-hitting commentary. As I had declared in analyzing a segment where Regan called law professor Pamela Karlan "the lowest of the low" for her attack on Barron Trump, "We cannot do without more and more of Trish Regan."


Hosts Judah Friedman and Larry Klayman explore current political issues, as well as Klayman's breadth of legal work, and how the two parallel each other in today's divided political spectrum.

Follow us on Twitter
and
Facebook
Support Our Cause and Join Our Fight!
Your help is urgently needed!