Klayman: This Article Does Not Go Far Enough! A Chinese Bioweapon Lab Released the Illegal COVID-19 Virus and Even Trump Is Afraid to Call a Spade a Spade! See Freedom Watch Civil and Criminal Complaints Vs. China at www.FreedomWatchUSA.org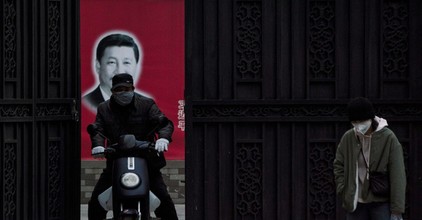 By Nadia Schadlow
The Atlantic
April 5, 2020
When a new coronavirus emerged in China and began spreading around the world, including in the United States, President Donald Trump's many critics in the American foreign-policy establishment were quick to identify him as part of the problem. Trump had campaigned on an "America first" foreign policy, which after his victory was enshrined in the official National Security Strategy that his administration published in 2017. At the time, I served in the administration and orchestrated the writing of that document. In the years since, Trump has been criticized for supposedly overturning the post—World War II order and rejecting the role the United States has long played in the world. Amid a global pandemic, he's being accused—on this site and elsewhere—of alienating allies, undercutting multinational cooperation, and causing America to fight the coronavirus alone.

And yet even as the current emergency has proved him right in fundamental ways—about China specifically and foreign policy more generally—many respectable people in the United States are letting their disdain for the president blind them to what is really going on in the world. Far from discrediting Trump's point of view, the COVID-19 crisis reveals what his strategy asserted: that the world is a competitive arena in which great power rivals like China seek advantage, that the state remains the irreplaceable agent of international power and effective action, that international institutions have limited capacity to transform the behavior and preferences of states.


Hosts Judah Friedman and Larry Klayman explore current political issues, as well as Klayman's breadth of legal work, and how the two parallel each other in today's divided political spectrum.

Follow us on Twitter
and
Facebook
Support Our Cause and Join Our Fight!
Your help is urgently needed!