Some Americans are focused on testing. Medical professionals are working on a coronavirus vaccine. And lawmakers are hashing out an economic aid package.
Lawyer Larry Klayman and his Freedom Watch nonprofit want China to pay -- for creating the COVID-19 virus as "an illegal biological weapon" in an "illegal and internationally outlawed bioweapons facility."
The Florida man filed a class-action federal lawsuit Tuesday in Dallas against the People's Republic for creating "massive damage." The lawsuit seeks "an award in excess of $20 trillion U.S. Dollars." The effort, however, is not expected to be successful in court.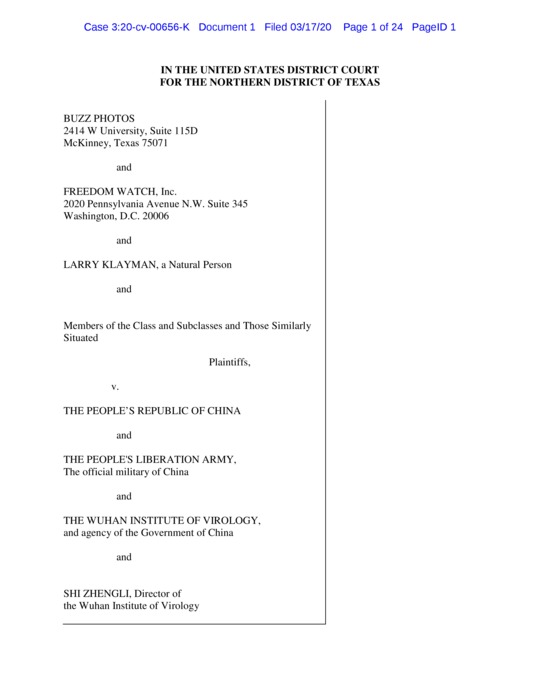 Click to View PDF
Hosts Judah Friedman and Larry Klayman explore current political issues, as well as Klayman's breadth of legal work, and how the two parallel each other in today's divided political spectrum.