Why President Trump Can't Pardon Roger Stone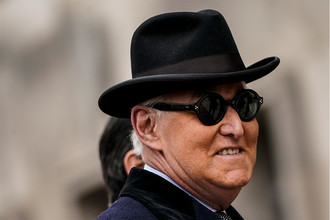 By Corey Brettschneider
POLITICO
February 27, 2020
Speculation that President Donald Trump might pardon Roger Stone has reached a fever pitch after Stone's sentencing by a federal judge and the president's repeated hints that he thinks the verdict unfair. But fortunately, the Constitution's framers imagined this nightmare scenario—a suspected criminal president pardoning a co-conspirator—and they put in the Constitution language to legally prohibit the pardon power in exactly this kind of case.

Many scholars agree that once a president has been impeached, he or she loses the power to pardon anyone for criminal offenses connected to the articles of impeachment. Less noticed is that even after the Senate's failure to convict the president, he or she does not regain this power.

Under Article II, Section II of the Constitution, the president is given the "power to grant reprieves and pardons for offences against the United States, except in cases of impeachment." Pardons are supposed to be used as acts of mercy. The framers thought of the pardon power as a "benign prerogative"—prerogative because it was mostly unchecked by courts or Congress, but benign because presidents would use it for the public good.


Hosts Judah Friedman and Larry Klayman explore current political issues, as well as Klayman's breadth of legal work, and how the two parallel each other in today's divided political spectrum.

Follow us on Twitter
and
Facebook
Support Our Cause and Join Our Fight!
Your help is urgently needed!