Klayman: More Ignorant Commentary by Disgraced "Judge" Napolitano!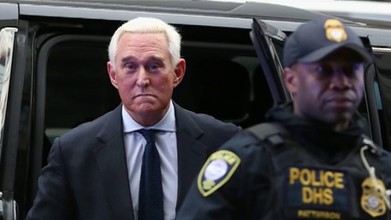 By Andrew Napolitano
Fox News
February 20, 2020
Roger Stone is a gifted political consultant known for going the distance for his clients. He has worked for such marquee names as Richard Nixon, Ronald Reagan, Tom Kean and Donald Trump. His expertise is the lawful destruction of the opposition candidacy -- what is known in the trade as opposition research. In that process, he has made enemies, some of whom have sought to destroy him.

That process of destruction began a year ago, when he was ordered out of the bedroom that he shared with his wife, and out of their home at 5:30 in the morning by no less than 23 federal agents carrying assault weapons. Behind his home on a Fort Lauderdale canal was a government boat filled with federal agents. Above his home was a government helicopter also filled with feds. All of this was captured in real time by CNN, which the feds had unlawfully tipped off about the coming raid.


Hosts Judah Friedman and Larry Klayman explore current political issues, as well as Klayman's breadth of legal work, and how the two parallel each other in today's divided political spectrum.

Follow us on Twitter
and
Facebook
Support Our Cause and Join Our Fight!
Your help is urgently needed!