Race Card Alive and Well With Democratic Left
Larry Klayman reports on plan to defend George Zimmerman from candidates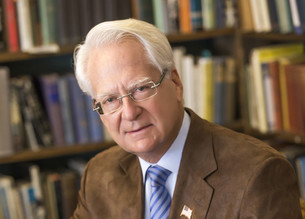 By Larry Klayman
WND
February 10, 2020
The rabid, radical Democratic left, bent on destroying not just President Donald J. Trump, but all those who oppose their efforts, have stepped up their divisive game. Using targets like Rush Limbaugh and my clients Sheriff Joe Arpaio, Chief Justice Roy Moore, Laura Loomer and George Zimmerman, it is yet another open season to brand anyone the left disagrees with as "racists." I, too, am one of their targets.

As just two recent examples, the likes of Rep. Alexandria Ocasio-Cortez (AOC) and presidential candidate Joseph Biden wasted no time cheaply jumping on the news that conservative icon Rush Limbaugh has terminal stage 4 lung cancer, and claiming that he is not worthy of his justly deserved award of the Presidential Medal of Freedom, given to him by President Trump. It came as no surprise that they smeared Rush as a racist who does not deserve this honor.


Hosts Judah Friedman and Larry Klayman explore current political issues, as well as Klayman's breadth of legal work, and how the two parallel each other in today's divided political spectrum.

Follow us on Twitter
and
Facebook
Support Our Cause and Join Our Fight!
Your help is urgently needed!