Klayman: Good for Jeopardy! Bethlehem Is in Israel and Belongs to Jews and Christians!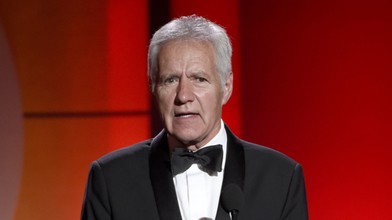 By Usaid Siddiqui
Al Jazeera
January 12, 2020
Popular American game show Jeopardy! has been plunged into controversy after a contestant was told she had the wrong answer after identifying Jesus's place of birth, the Church of Nativity in Bethlehem, as being in Palestine.

The incident took place in round one of the game broadcast on Friday, when Katie Needle was given the clue: "Built in the 300s A.D., the Church of the Nativity," under the category "Where's that Church?."

Needle, a retail supervisor from Brooklyn, responded it was in Palestine but was told her answer was wrong.


Support Our Cause and Join Our Fight!
Your help is urgently needed!

Follow us on Twitter
and
Facebook