Klayman: Freedom Watch Has Lawsuits to Reveal the Whole Truth on UFO's and Extraterrestrials!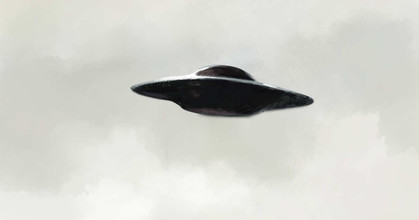 By David Wallace-Wells, James D. Walsh, Neel Patel, Clint Rainey, Katie Heaney, Eric Benson, Tim Urban
Intelligencer
January 11, 2020
In the good old days, the arrival of UFOs on the front page of America's paper of record might have seemed like a loose-thread tear right through the fabric of reality — the closest that secular, space-race America could have gotten to a Second Coming. Two decades ago, or three, or six, we would've also felt we knew the script in advance, thanks to the endless variations pop culture had played for us already: civilizational conflicts to mirror the real-world ones Americans had been imagining in terror since the beginning of the Cold War.

But when, in December, the New York Times published an undisputed account of what might once have sounded like crackpot conspiracy theory — that the Pentagon had spent five years investigating "unexplained aerial phenomena" — the response among the paper's mostly liberal readers, exhausted and beaten down by "recent events," was markedly different from the one in those movies.


Support Our Cause and Join Our Fight!
Your help is urgently needed!

Follow us on Twitter
and
Facebook