Klayman: More Garbage From Napolitano of Fox News -- The "Lovechild" of Leftist Fox News CEO Lachlan Murdoch!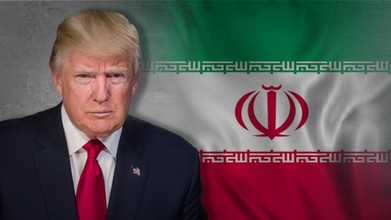 By Andrew Napolitano
Fox News
January 9, 2020
Former Deputy Assistant Secretary of State Joel Rubin explains why he thinks President Trump 'made a speech full of platitudes and gave us no clarity about the pathway off of this conflict' in the wake of Iran's missile attack on U.S. troops in Iraq.

"America ... goes not abroad in search of monsters to destroy." -- President John Quincy Adams (1767-1848)

President Trump ordered the U.S. military to invade a then-friendly country without the knowledge or consent of its government and assassinate a visiting foreign government official. The victim was the head of Iran's military and intelligence. The formerly friendly country is Iraq.


Support Our Cause and Join Our Fight!
Your help is urgently needed!

Follow us on Twitter
and
Facebook