Klayman: Being Attacked by the World Socialist Website Is an Honor! The Left Abhors Truth and Justice!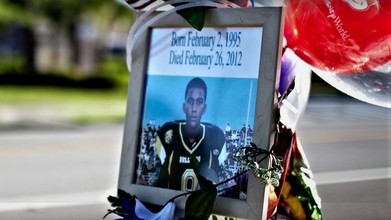 By Fred Mazelis
Wsws.org
December 13, 2019
Zimmerman's legal maneuvers must be treated with the contempt they deserve. More broadly, the latest development points, more so than ever today, to the meaning of the tragic killing.

Trayvon Martin is one of the most prominent victims of an ongoing right-wing campaign of law-and-order demagogy, including the encouragement of vigilantism and of gun violence. He was of course not the only victim. Laws like Florida's "stand-your-ground" statute exist in more than half the states of the US. They are designed to divide the working class into the allegedly law-abiding and criminal, to suggest that gun violence will solve the basic problems of life, and to divert attention from the social causes of various ills, including crime.


Support Our Cause and Join Our Fight!
Your help is urgently needed!

Follow us on Twitter
and
Facebook