Klayman: This Is Just One Small Example of Why Western Europe Is Doomed! A Complete Surrender to Islam and Muslim Immigration to Try to Buy Peace From Palestinian Terrorism Ala Neville Chamberlain! Despicable!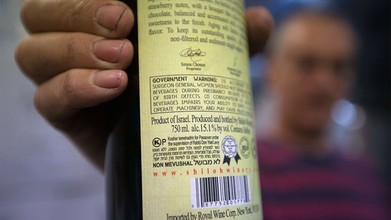 By Talia Kaplan
Fox News
November 13, 2019
Israeli officials are blasting the European Union's announcement that goods from Jewish settlements in the country must be specifically labelled, with Israel's ambassador to the United Nations saying, "Anti-Semitism in Europe now has legal cover."

The European Union's top court ruled Tuesday that EU countries must identify products made in Israeli settlements on their labels. The ruling pertains to products imported from settlements in the occupied West Bank, East Jerusalem and Golan Heights, all captured by Israel in the 1967 Six-Day War. The Palestinians claim the West Bank and east Jerusalem as parts of a future state, a position that has global support.

The European Court of Justice said that when products come from those territories, their labels must provide an "indication of that provenance" so that consumers can make "informed choices" when they shop.


Support Our Cause and Join Our Fight!
Your help is urgently needed!

Follow us on Twitter
and
Facebook