Klayman: One Can Only Hope With This Two Faced Never Trump Network as Rush Decently Called It!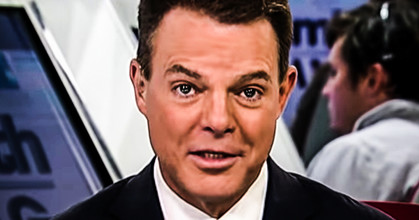 The Ring of Fire Network
October 21, 2019
A Fox News staffer who spoke with CNN says that the network is chaos behind the scenes, and the Shep Smith was one of the only reasons a lot of staffers were willing to stick around. With his voice now absent from the network for good, the staffer says that many others are making their way towards the exits. Believe it or not, this is actually not good for the network or for the country, as Ring of Fire's Farron Cousins explains.

Transcript:

*This transcript was generated by a third-party transcription software company, so please excuse any typos.

Well folks, Shepard Smith is out at Fox news according to his monologue this past Friday. That was it. That was his last show. We'd been there since the beginning. 23 years I think it was. He was out. Thanks for watching. See you later. After this was announced, which this announcement even left, some Fox hosts kind of shocked Neil Kabuto came on right after Shep Smith and was just kind of flabbergasted about the whole thing. Did it, didn't see it coming, but now we've had a week to digest it. Right. Shep is gone. Part of Fox news is real news division is out of the, out of there and according to some staffers who spoke to CNN, the staff might be leaving as well.


Support Our Cause and Join Our Fight!
Your help is urgently needed!

Follow us on Twitter
and
Facebook