MINNEAPOLIS — Rep. Ilhan Omar's marriage appears to be headed for the rocks, a longtime friend of the couple told The Post.
The congresswoman's husband, Ahmed Hirsi, the source said, is poised to file for divorce after the revelation in a bombshell court filing that she allegedly had an affair with DC political consultant Tim Mynett.
The Minnesota congresswoman and her husband allegedly separated in March, and Omar asked Hirsi to divorce her around that time because she didn't want to file the papers — but Hirsi refused, telling her if she wanted a divorce she should do it herself, said the source, who has known both parties for 20 years.
COMPLAINT FOR WRIT OF MANDAMUS TO ORDER U.S. DEPARTMENT OF HOMELAND SECURITY TO COMMENCE INVESTIGATION OF REP. ILHAN OMAR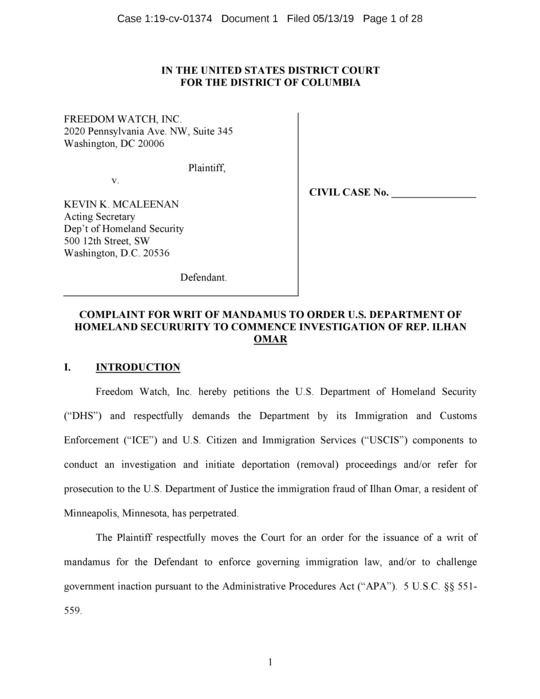 Click to View PDF
PETITION TO COMMENCE DEPORTATION PROCEEDINGS FOR REMOVAL FROM THE UNITED STATES AND/OR PROSECUTION OF ILHAN OMAR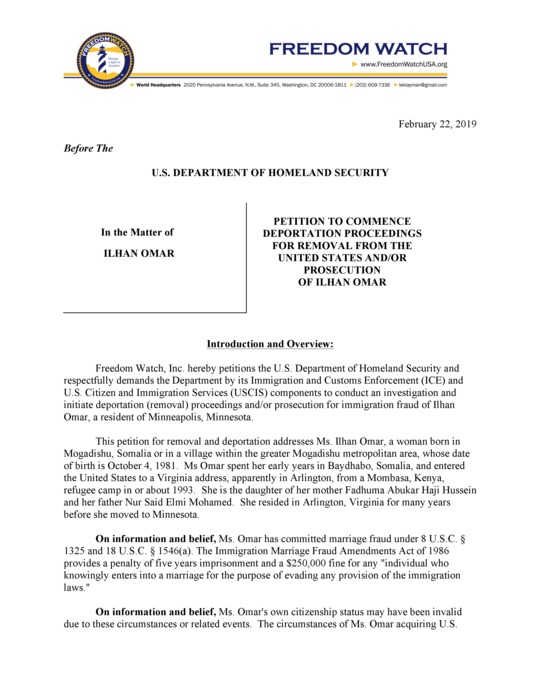 Click to View PDF