Ilhan Omar Feels the Heat
See Complaints v. Omar Embedded Below!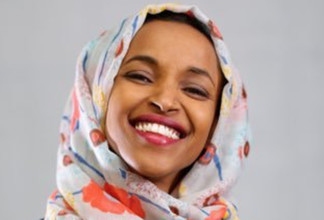 By Scott Johnson
Power Line
September 3, 2019
Of all the scandals in which Ilhan Omar is enmeshed, one might think the Daily Mail's revelation this past July of her affair with political consultant Tim Mynett would be the least of them. The news last week of Beth Mynett's divorce filing, however, has begun to disillusion a Somali community that has taken Omar at face value. Not cool — not cool at all, and it has thrown Omar off her game.
Omar's denial of the affair is a lie that is both obvious and bald-faced. She has therefore run from the tabloid newspapers and the local media as they have sought to report on the scandal. See, for example, Emily Bowden's New York Post article and accompanying video "Ilhan Omar dodges questions from The Post about alleged affair."
COMPLAINT FOR WRIT OF MANDAMUS TO ORDER U.S. DEPARTMENT OF HOMELAND SECURITY TO COMMENCE INVESTIGATION OF REP. ILHAN OMAR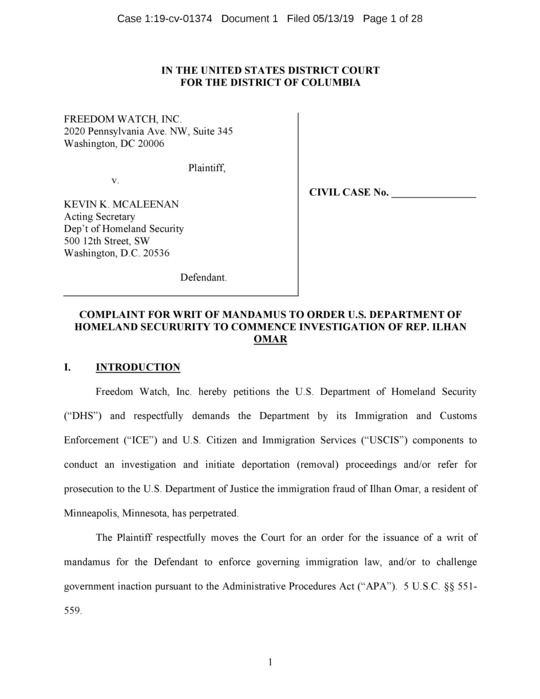 Click to View PDF
PETITION TO COMMENCE DEPORTATION PROCEEDINGS FOR REMOVAL FROM THE UNITED STATES AND/OR PROSECUTION OF ILHAN OMAR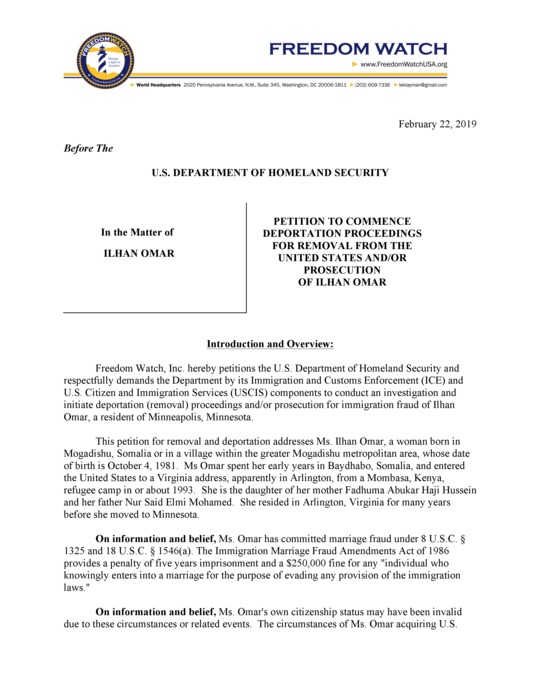 Click to View PDF
Support Our Cause and Join Our Fight!
Your help is urgently needed!

Follow us on Twitter
and
Facebook