Klayman: Fox News Stop Lying to Boost Ratings and Ad Dollars! How Is the IG Report A "Big Deal" When Comey Skates Again!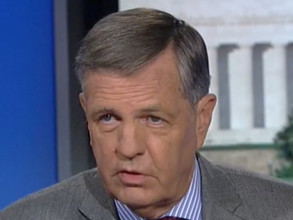 Real Clear Politics
September 3, 2019
FOX News analyst Brit Hume talks about the Department of Justice Inspector General's report about the actions of former FBI Director James Comey during the Russia probe:

CHRIS WALLACE, FOX NEWS: Well, in a blistering report, the I.G. said that Comey set a, quote, dangerous example for the entire FBI and then he added this, that his, Comey's, own personal conception of what was necessary was not an appropriate basis for ignoring the policies and agreements governing the use of FBI records, but the I.G. report also states: we found no evidence that Comey or his attorneys released any of the classified information contained in any of the memos to members of the media.

So, Brit, to quote a favorite sports show that I like to watch, big deal, little deal, or no deal?


Support Our Cause and Join Our Fight!
Your help is urgently needed!

Follow us on Twitter
and
Facebook