Busted: Ilhan Omar Tried to Hide Her Direct Link to Notorious Somali Terror Group
See Complaints v. Omar Embedded Below!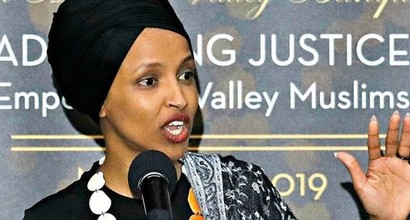 The Patriot Watchdog
September 2, 2019
(Gateway Pundit) — Rep. Ilhan Omar publicly tweeted support for a group who is known to finance terrorism earlier this week.
The tweet went largely unnoticed until the Times of Israel picked up on it.
Somali government and peacekeeping forces, need to protect @Hormuud and the Somali telecom industry as they make enormous contribution to the economy and provide vital services.
COMPLAINT FOR WRIT OF MANDAMUS TO ORDER U.S. DEPARTMENT OF HOMELAND SECURITY TO COMMENCE INVESTIGATION OF REP. ILHAN OMAR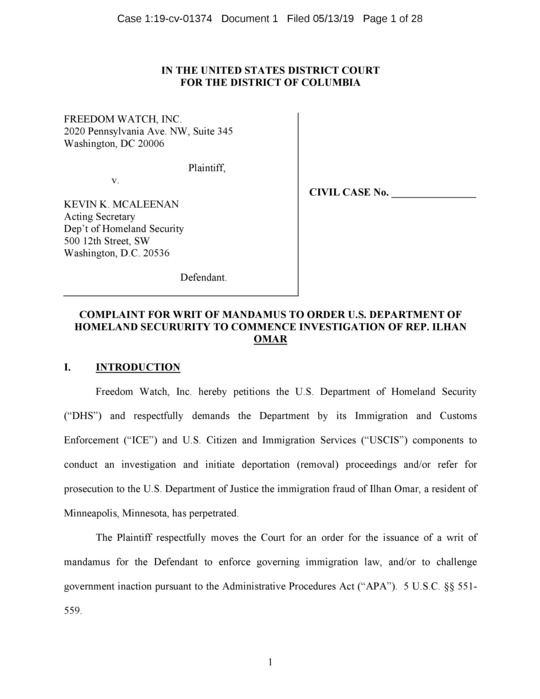 Click to View PDF
PETITION TO COMMENCE DEPORTATION PROCEEDINGS FOR REMOVAL FROM THE UNITED STATES AND/OR PROSECUTION OF ILHAN OMAR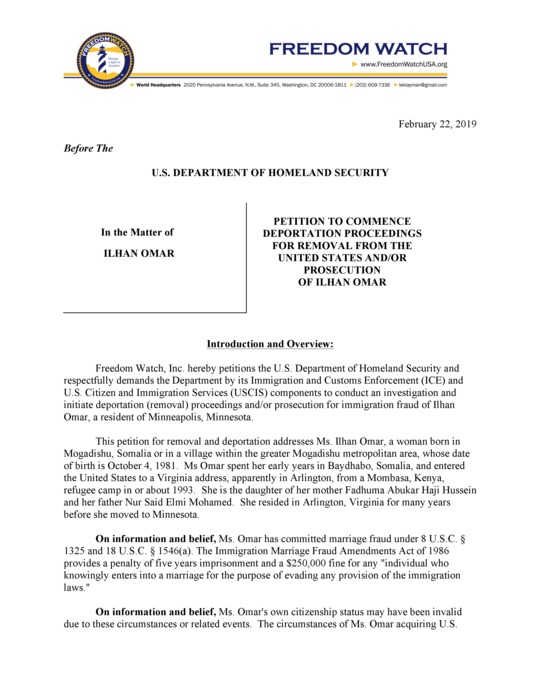 Click to View PDF
Support Our Cause and Join Our Fight!
Your help is urgently needed!

Follow us on Twitter
and
Facebook