Klayman: The Anti-Semite Tlaib Like Her "Sister" Anti-Semite Omar Are Vile and Evil Disgraces to the House of Representatives!
See Complaints v. Omar Embedded Below!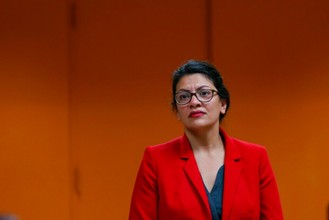 By Bradford Betz
Fox News
August 18, 2019
Rep. Rashida Tlaib, D-Mich., suggested Saturday that viewers boycott comedian Bill Maher's HBO talk show after he devoted a segment of Friday's program to bashing the anti-Israel Boycott, Divestment, Sanctions (BDS) movement, calling it a "bulls--- purity test."
"Maybe folks should boycott his show," said Tlaib, who went on to compare criticism of the BDS movement to the controversy surrounding boycotts of South Africa's apartheid regime in the 1970s and 1980s.
COMPLAINT FOR WRIT OF MANDAMUS TO ORDER U.S. DEPARTMENT OF HOMELAND SECURITY TO COMMENCE INVESTIGATION OF REP. ILHAN OMAR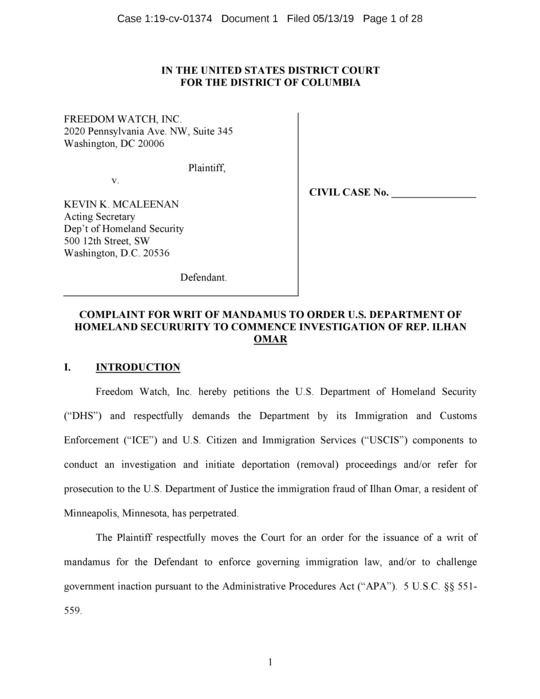 Click to View PDF
PETITION TO COMMENCE DEPORTATION PROCEEDINGS FOR REMOVAL FROM THE UNITED STATES AND/OR PROSECUTION OF ILHAN OMAR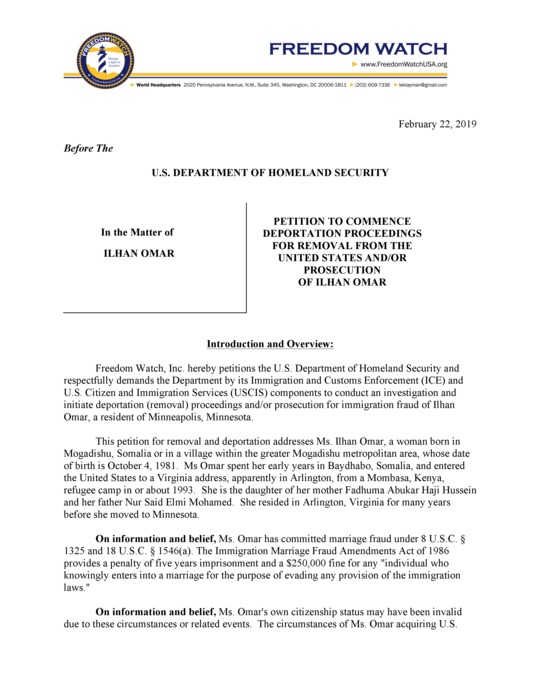 Click to View PDF
Support Our Cause and Join Our Fight!
Your help is urgently needed!

Follow us on Twitter
and
Facebook