The BDS movement seeks to delegitimize the existence of Israel and progressive 'Squad' member Rep. Rashida Tlaib embraces that, says Dr. Qanta Ahmed, member of the Council on Foreign Relations.
Israeli officials have decided to block U.S. Reps. Rashida Tlaib, D-Mich., and Ilhan Omar, D-Minn., from entering the country as part of a planned visit, a reversal that comes amid pressure from President Trump and concerns about their support for boycotts of Israel.
The country's deputy foreign minister Tzipi Hotovely announced the decision Thursday, despite prior assurances that the congresswomen would be allowed in.
COMPLAINT FOR WRIT OF MANDAMUS TO ORDER U.S. DEPARTMENT OF HOMELAND SECURITY TO COMMENCE INVESTIGATION OF REP. ILHAN OMAR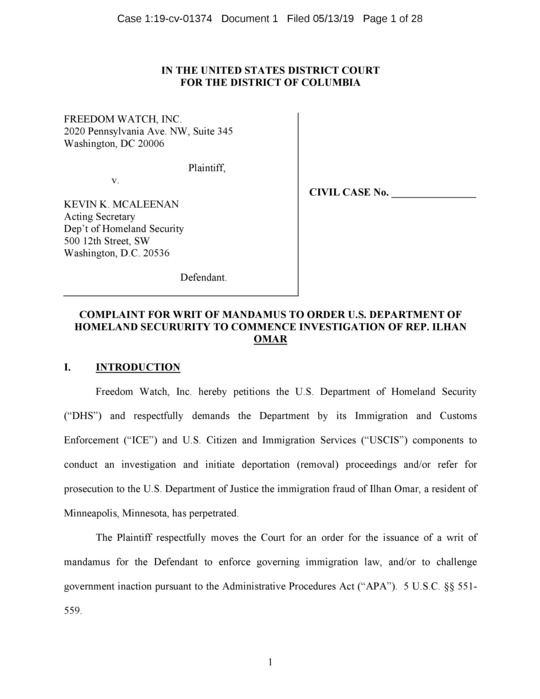 Click to View PDF
PETITION TO COMMENCE DEPORTATION PROCEEDINGS FOR REMOVAL FROM THE UNITED STATES AND/OR PROSECUTION OF ILHAN OMAR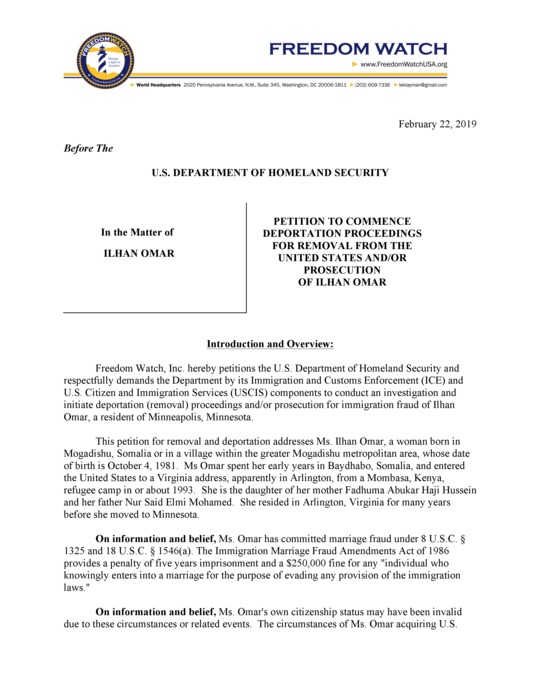 Click to View PDF