Ilhan Omar and the Door of No Return
See Complaints v. Omar Embedded Below!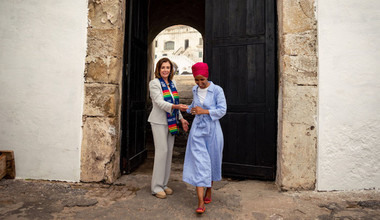 Jihad Watch
August 4, 2019
Freshman Minnesota Congressional Representative Ilhan Omar, in an apparent bid to keep a Twitter feud alive with President Trump, tweeted a photo of herself posing with Speaker of the House Nancy Pelosi at the "Door of No Return" on the coast of Ghana.
Part of a 15-member Congressional Black Caucus junket ( funded presumably by US tax dollars), they have been in Ghana to "mark 'The Year of Return' and the 400th anniversary of the arrival of the first enslaved Africans in Jamestown Virginia," according to Pelosi. The Door of No Return, a part of the Cape Coast Castle, stands as a reminder of the evils of slavery — it marks the exit from dungeons under the castle where African slaves were held in merciless conditions until marched through that door to be packed on ships and transported to Europe and the Americas. Estimates are that 11 million African slaves ended up in the Americas; of those only roughly 400,000 came to the British colonies and subsequent United States. The vast bulk (10 million plus) were sold to buyers in the Caribbean and Central and South America.
COMPLAINT FOR WRIT OF MANDAMUS TO ORDER U.S. DEPARTMENT OF HOMELAND SECURITY TO COMMENCE INVESTIGATION OF REP. ILHAN OMAR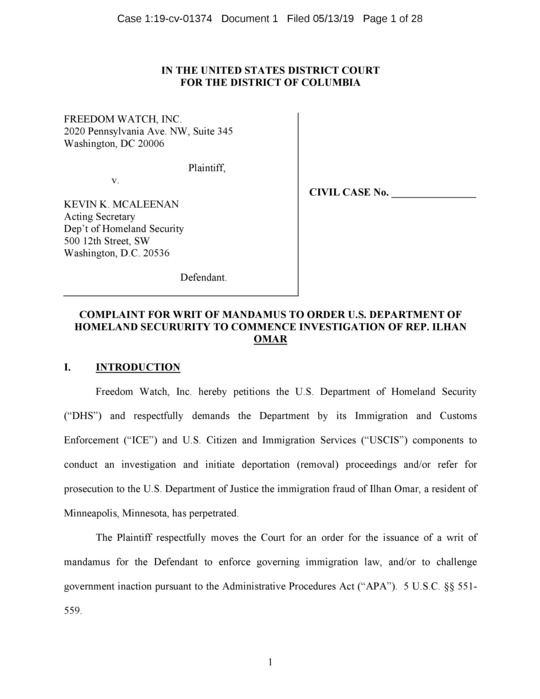 Click to View PDF
PETITION TO COMMENCE DEPORTATION PROCEEDINGS FOR REMOVAL FROM THE UNITED STATES AND/OR PROSECUTION OF ILHAN OMAR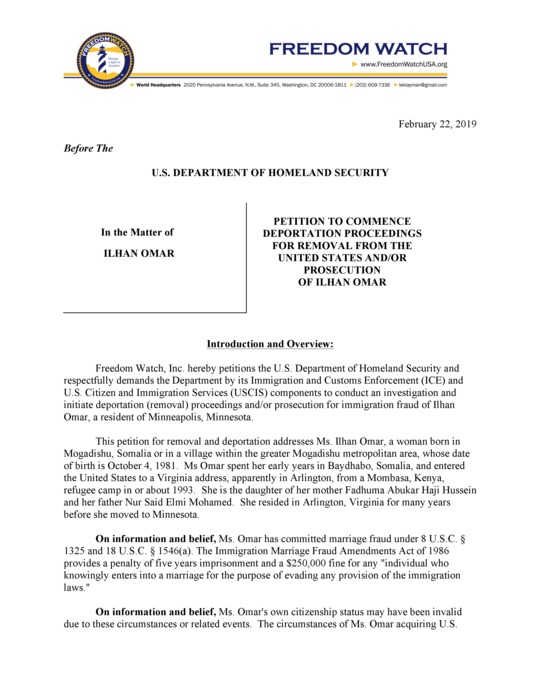 Click to View PDF
Support Our Cause and Join Our Fight!
Your help is urgently needed!

Follow us on Twitter
and
Facebook