Comey Walks: I Told You So!
Larry Klayman rips those giving Americans hope justice will be done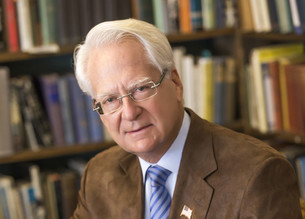 By Larry Klayman
WND
August 2, 2019
With the exit of former Attorney General Jeff Beauregard Sessions and the "anointment" of new Attorney General William "Bill" Barr, many conservative talk-show hosts and pundits — and one public-interest watchdog in particular, which seeks and boasts of the documents it receives from the government — were quick to promise that justice was just around the corner for the likes of former FBI Director James Comey, former FBI General Counsel James Baker, former Deputy Attorney General Rod Rosenstein, former FBI special agents Peter Strzok and Lisa Page, aka "The Lovebirds," former deputy FBI Director Andrew McCabe, U.S. Department of Justice (DOJ) Criminal Division director Bruce Ohr and a host of other felonious lowlifes. The reason for these rosy predictions? Either these "optimists" are so naïve that they live in a different solar system perhaps, or their promises are simply designed to boost television and radio ratings, increase advertising dollars, or, in the case of that certain public interest watchdog, jingle the fundraising change from well-meaning donors.


Support Our Cause and Join Our Fight!
Your help is urgently needed!

Follow us on Twitter
and
Facebook