Ilhan Omar Suggests People Should Be 'More Fearful of White Men' Than Jihadists in 2018 Interview
See Complaints v. Omar Embedded Below!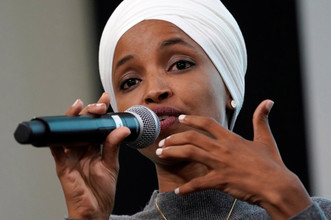 New York Post
July 26, 2019
Rep. Ilhan Omar said Americans should be "more fearful of white men" when discussing the threat of "jihadist terrorism."
The Minnesota progressive was asked in a resurfaced interview with Al Jazeera from August 2018 about the rise of Islamophobia, citing the attacks that killed eight people on a Manhattan bike path in 2017 and the 2015 terror attack in San Bernardino, Calif., that killed 14.
"I would say our country should be more fearful of white men across our country because they are actually causing most of the deaths within this country," Omar answered.
COMPLAINT FOR WRIT OF MANDAMUS TO ORDER U.S. DEPARTMENT OF HOMELAND SECURITY TO COMMENCE INVESTIGATION OF REP. ILHAN OMAR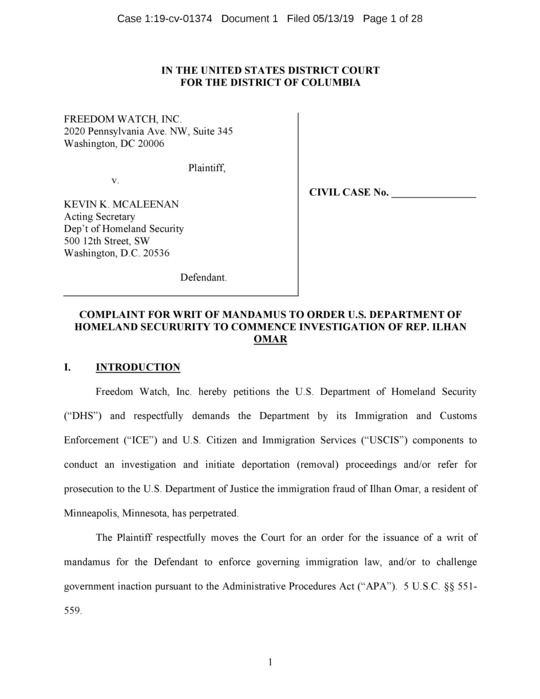 Click to View PDF
PETITION TO COMMENCE DEPORTATION PROCEEDINGS FOR REMOVAL FROM THE UNITED STATES AND/OR PROSECUTION OF ILHAN OMAR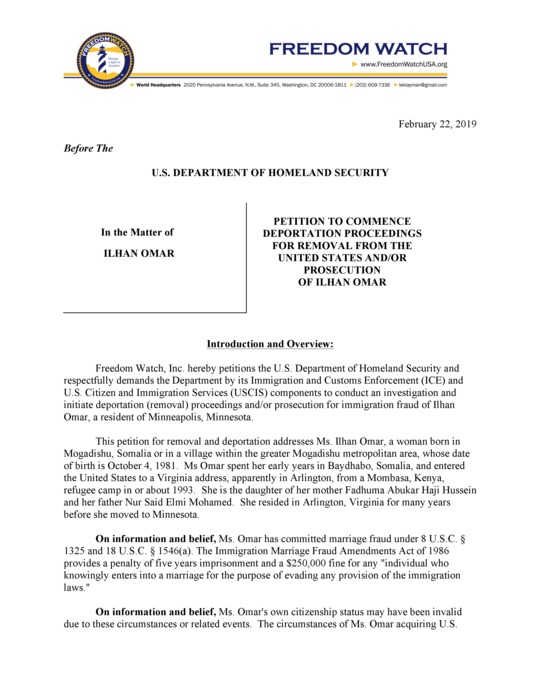 Click to View PDF
Support Our Cause and Join Our Fight!
Your help is urgently needed!

Follow us on Twitter
and
Facebook