Klayman: More Non-Lawyer Fitton Smoke and Mirrors: House Ethics Run by Dems Will Throw His Complaint in the Trash! See Below Real Complaints Filed Long Ago by Freedom Watch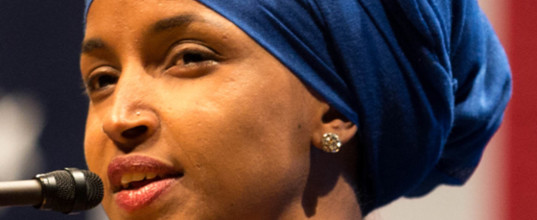 Judicial Watch
July 23, 2019
(Washington, DC) — Judicial Watch announced today that it hand-delivered ethics complaint to Chairman of the U.S. House of Representatives Office of Congressional Ethics David Skaggs calling for a full investigation into potential crimes tied to allegations that Rep. Ilhan Omar may have married her biological brother.
"The evidence is overwhelming Rep. Omar may have violated the law and House rules. The House of Representatives must urgently investigate and resolve the serious allegations of wrongdoing by Rep. Omar," stated Judicial Watch President Tom Fitton. "We encourage Americans to share their views on Rep. Omar's apparent misconduct with their congressmen."
COMPLAINT FOR WRIT OF MANDAMUS TO ORDER U.S. DEPARTMENT OF HOMELAND SECURITY TO COMMENCE INVESTIGATION OF REP. ILHAN OMAR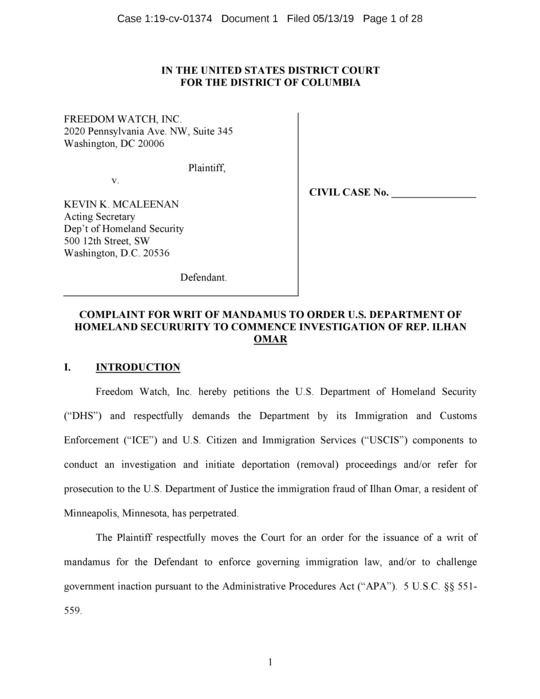 Click to View PDF
PETITION TO COMMENCE DEPORTATION PROCEEDINGS FOR REMOVAL FROM THE UNITED STATES AND/OR PROSECUTION OF ILHAN OMAR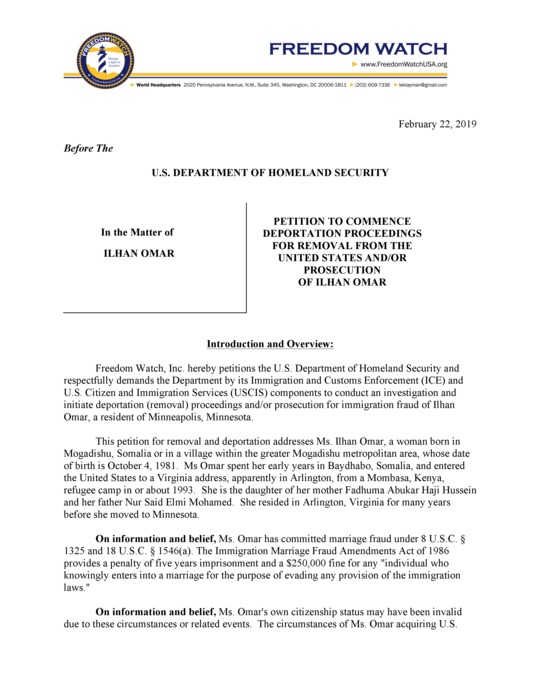 Click to View PDF
Support Our Cause and Join Our Fight!
Your help is urgently needed!

Follow us on Twitter
and
Facebook