Rep. Ilhan Omar responded with silence to a reporter asking her if she condemned the Saturday attack on an Immigration and Customs Enforcement facility in Tacoma, Washington, by an anti-fascist.
"Will you condemn the antifa attack in Washington over the weekend?" The Rebel reporter Keean Bexte asked Omar as she left a Monday press conference with fellow Democratic Reps. Alexandria Ocasio-Cortez of New York, Rashida Tlaib of Michigan, and Ayanna Pressley of Massachusetts.
"It's easy to condemn terrorism. Will you condemn it?" Bexte asked when Omar doesn't respond. "Antifa firebombed a facility in Tacoma over the weekend — it's an ICE facility — will you condemn them for that?"
COMPLAINT FOR WRIT OF MANDAMUS TO ORDER U.S. DEPARTMENT OF HOMELAND SECURITY TO COMMENCE INVESTIGATION OF REP. ILHAN OMAR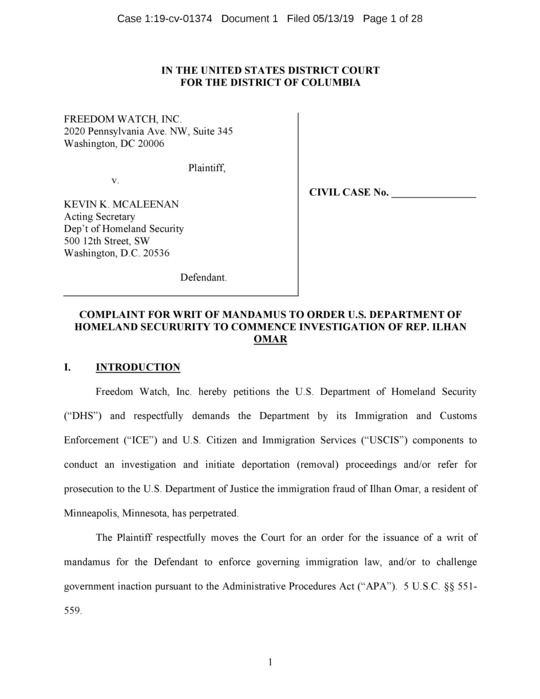 Click to View PDF
PETITION TO COMMENCE DEPORTATION PROCEEDINGS FOR REMOVAL FROM THE UNITED STATES AND/OR PROSECUTION OF ILHAN OMAR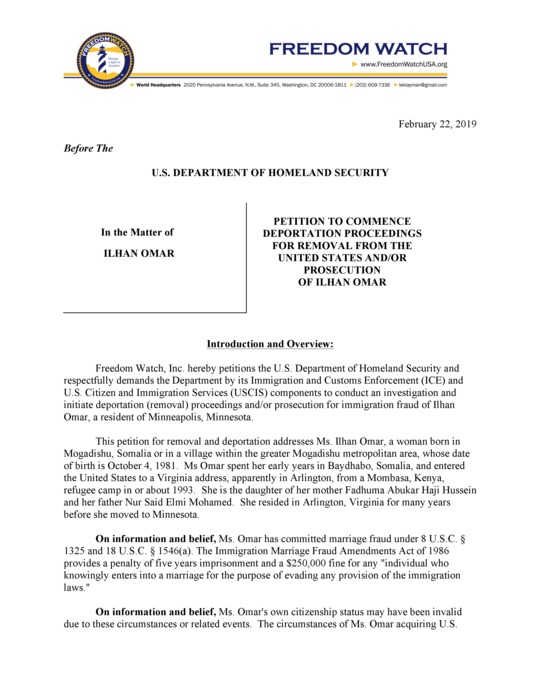 Click to View PDF