Klayman: Holocaust Admirer Tlaib Must Be Removed From Congress Along With Her Fellow CAIR and Hamas Connected Comrade Omar!
See Complaints v. Omar Embedded Below!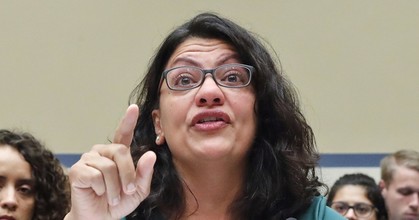 Washington Examiner
July 13, 2019
PHILADELPHIA — Rep. Rashida Tlaib stood firm in her conviction that President Trump will be impeached while speaking to an audience of liberals Saturday.
"We're going to impeach the MF'er, don't worry!" she said to huge applause at Netroots Nation, echoing a line from January that drew criticism for its profanity.
"I will not back down impeaching this lawless president. He will not be above the law and get away with it on my watch," the Michigan Democrat said. "Stay strong. Stay strong on this. If we don't call him out, if we don't push for this ... who is going to be the next crooked CEO that runs for president? You know they're coming."
COMPLAINT FOR WRIT OF MANDAMUS TO ORDER U.S. DEPARTMENT OF HOMELAND SECURITY TO COMMENCE INVESTIGATION OF REP. ILHAN OMAR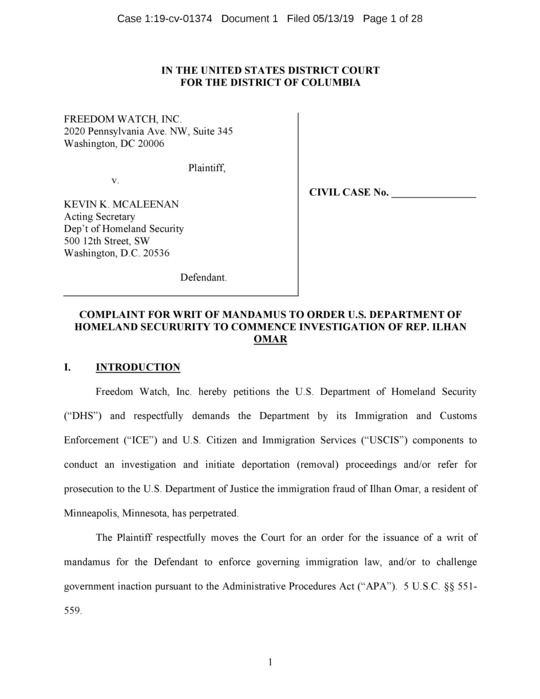 Click to View PDF
PETITION TO COMMENCE DEPORTATION PROCEEDINGS FOR REMOVAL FROM THE UNITED STATES AND/OR PROSECUTION OF ILHAN OMAR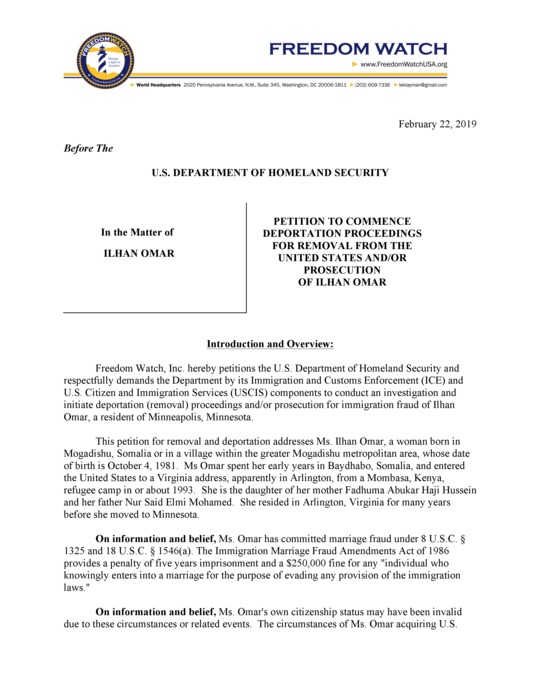 Click to View PDF
Support Our Cause and Join Our Fight!
Your help is urgently needed!

Follow us on Twitter
and
Facebook