MINNEAPOLIS, Minn. — Dozens of official documents suggest that Rep. Ilhan Omar, D-Minn., was living with her current husband, Ahmed Abdisalan Hirsi, throughout her entire legal marriage to Ahmed Nur Said Elmi, contradicting the story she tells to explain her multiple marriages.
Omar tells her marital history in the following way:
2002: Omar married Hirsi in a faith ceremony, but never legally married.
2008: Omar and Hirsi "decided to end our relationship in our faith tradition. "
COMPLAINT FOR WRIT OF MANDAMUS TO ORDER U.S. DEPARTMENT OF HOMELAND SECURITY TO COMMENCE INVESTIGATION OF REP. ILHAN OMAR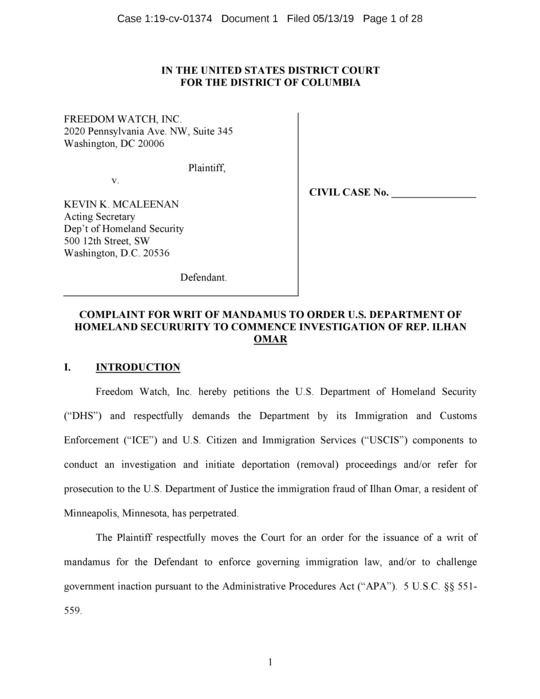 Click to View PDF
PETITION TO COMMENCE DEPORTATION PROCEEDINGS FOR REMOVAL FROM THE UNITED STATES AND/OR PROSECUTION OF ILHAN OMAR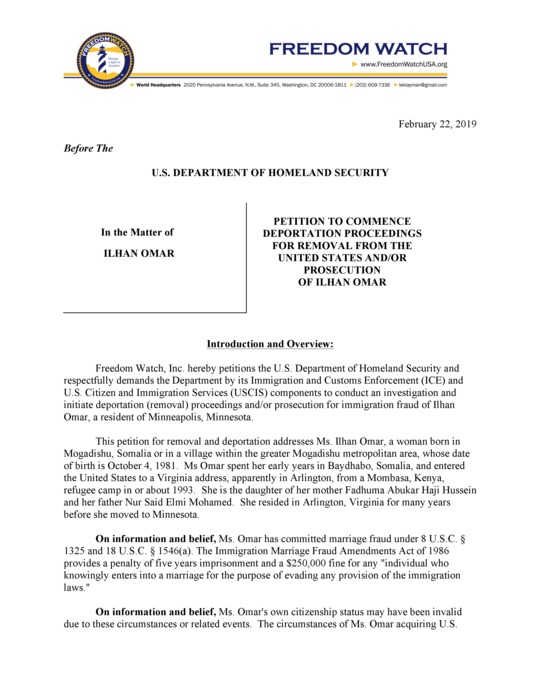 Click to View PDF