Ilhan Omar Circulates Video Arguing Us Is Heading Towards 'Death Camps'
See Complaints v. Omar Embedded Below!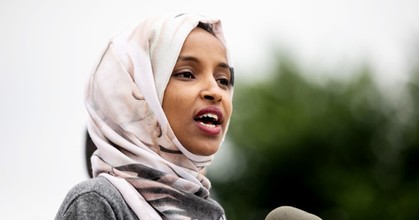 Washington Examiner
June 20, 2019
Ilhan Omar retweeted a video clip Thursday in which from CNN contributor Angela Rye argued that the United States is on a path that will lead to "death camps."
Rye's comments were made during a Tuesday night debate with fellow contributor and Trump supporter Steve Cortes. The two of them were arguing over comments made by Democratic New York Rep. Alexandria Ocasio-Cortez alleging that the migrant camps housing detained immigrants are the equivalent of "concentration camps."
It's not enough to say what's happening at the border is a damn shame. It's not enough to scream about the atrocities at the border. Kids are dying. Parents are dying. And your president thinks it's game. It's lawless and inhumane. Wake up, y'all. It's time. pic.twitter.com/pTp9UBXXQ9 — A N G E L A | R Y E (@angela_rye) June 20, 2019
COMPLAINT FOR WRIT OF MANDAMUS TO ORDER U.S. DEPARTMENT OF HOMELAND SECURITY TO COMMENCE INVESTIGATION OF REP. ILHAN OMAR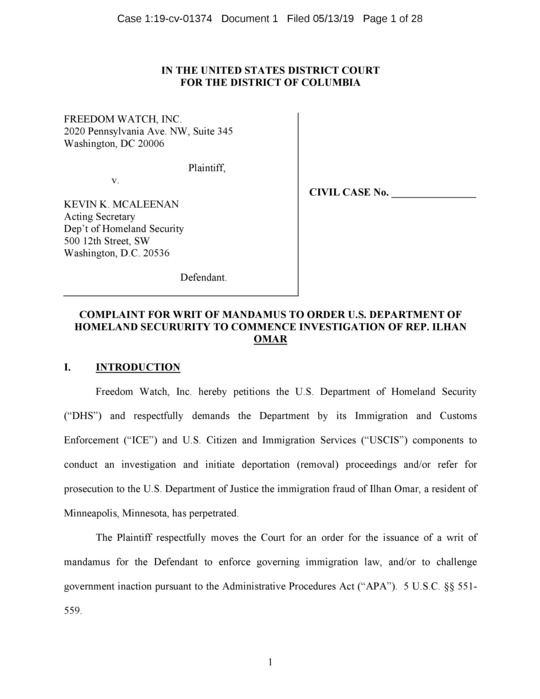 Click to View PDF
PETITION TO COMMENCE DEPORTATION PROCEEDINGS FOR REMOVAL FROM THE UNITED STATES AND/OR PROSECUTION OF ILHAN OMAR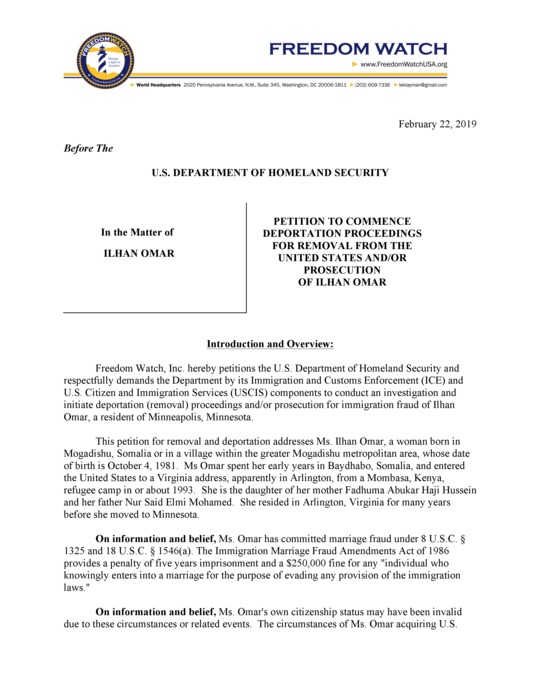 Click to View PDF
Support Our Cause and Join Our Fight!
Your help is urgently needed!

Follow us on Twitter
and
Facebook