A Tale of 2 Witches - Clinton and Pelosi
Larry Klayman flays speaker over call to imprison President Trump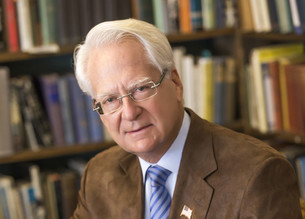 By Larry Klayman
WND
June 7, 2019
Having previously coined the designation of Hillary Clinton as the "Wicked Witch of the Left," her broom is about be eclipsed by another witch, Nancy Pelosi, who now has earned the title of the "Wicked Witch of the West." To differentiate "which witch is which" — since "Left" nearly rhymes with "West," I feel compelled to rename Miss Hillary the "Wicked Witch of the East." These sister witches continue to wreak their evil havoc on our nation!

Just this week, Pelosi called for the indictment and imprisonment of a man she has come to loathe. Dripping venom from her collagen-injected lips, she spurned calls for the mere impeachment of the president by the overstuffed hack chairman of the House Judiciary Committee, Jerrold Nadler, and upped the ante to making her goal the incarceration of The Donald. Of course, Pelosi has no such feelings about her sister Hillary, a woman so corrupt that she and her slimy husband, Bill Clinton, set an indoor world record for scandals during their administration.

Pelosi, who is the congresswoman from San Francisco, once a shining city, today spends her time not just blocking the president's needed initiatives — including controlling mass illegal migration at our southern border — but now making him a project to land in a successor to California's Alcatraz, perhaps the maximum security prison in Terre Haute, Indiana.


Support Our Cause and Join Our Fight!
Your help is urgently needed!

Follow us on Twitter
and
Facebook