Donald Trump Jr., President Trump's son, had a strong rebuke Friday for New York City Mayor Bill de Blasio after the 2020 presidential candidate called anti-Semitism a "right-wing movement."
Trump Jr. called that "BS" and suggested it was hypocritical for a Democrat, whose party included Reps. Rashida Tlaib, D-Mich., and Ilhan Omar, D-Minn., to describe a political movement as "anti-Semitic."
"Yea all those right wingers like Rashida Tlaib and Ilhan Omar heading the Hamas Caucus in Congress," Trump Jr. said, referring to the Palestinian militant group that fires rockets into Israeli territory. "This rhetoric is not only incredibly stupid it's also very dangerous," he added.
COMPLAINT FOR WRIT OF MANDAMUS TO ORDER U.S. DEPARTMENT OF HOMELAND SECURITY TO COMMENCE INVESTIGATION OF REP. ILHAN OMAR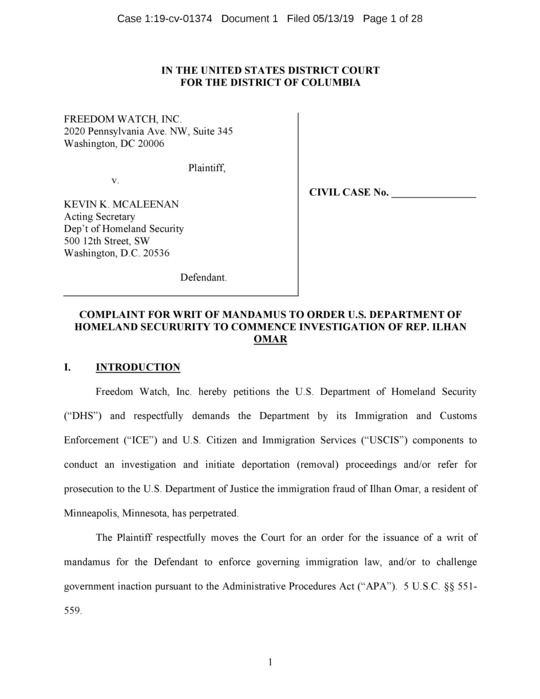 Click to View PDF
PETITION TO COMMENCE DEPORTATION PROCEEDINGS FOR REMOVAL FROM THE UNITED STATES AND/OR PROSECUTION OF ILHAN OMAR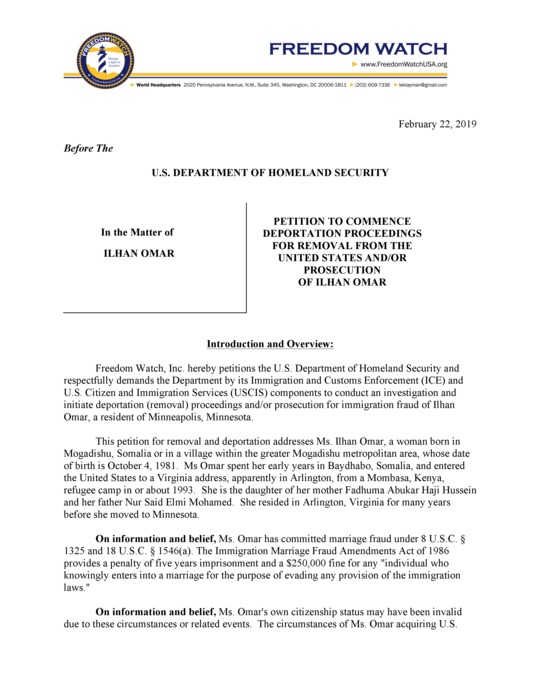 Click to View PDF