Don't Count on Barr to Attain Justice for We the People
Larry Klayman disagrees with AG's belief Comey et al. did not commit treason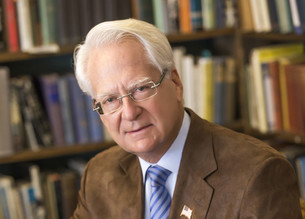 By Larry Klayman
WND
May 31, 2019
Last Tuesday, Special Counsel Robert Mueller, with a cleverly calculated appearance at the U.S. Department of Justice (DOJ), predictably laid the foundation for House Democrats to issue articles of impeachment and then impeach the 45th president of the United States, Donald J. Trump.

In an incredibly slimy performance, Mueller, obviously with the complicity of his equally corrupt leftist pro-Clinton-Obama prosecutorial staff, goaded the Democrats to impeach Trump by strongly suggesting that the only reason the president was not indicted for obstruction of justice was due to DOJ policy that a sitting president should not be indicted while in office.

In so doing, Mueller contradicted the sworn testimony of Attorney General William Barr, who had testified to Congress, based on prior admissions by Mueller, that his refusal to indict the president was not because of DOJ policy.


Support Our Cause and Join Our Fight!
Your help is urgently needed!

Follow us on Twitter
and
Facebook