Wanted: Conservative Competition for Fox News!
Larry Klayman tells of suit he filed against CEO over alleged sex abuse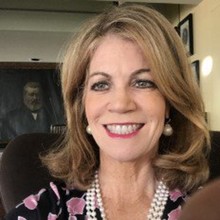 By Larry Klayman
WND
April 26, 2019
As y'all know, I am the founder of Judicial Watch and now chairman and general counsel of Freedom Watch and a former trial attorney and prosecutor for the U.S. Department of Justice. During my long legal, career I have taken on causes that were not always the percentage thing to do in terms of my own interests! I have represented clients who had been shunned by the mainstream, or as Sarah Palin calls it the lamestream, media, because they told the truth and fought battles that were not popular at the time, but who also challenged accepted but phony perceptions not just in society but the conservative sub-society.

In a Washington Post Magazine cover story, the founder of this great publication, WND.com, Joseph Farah, had this to say about me to writer David Montgomery:

"Of all the people I know in the world, Larry is the one who thinks least about his own best interest. ... You can take issue with something Larry says or does, but he's not doing it for any other reason that his determined fight for justice as he sees it." [David Montgomery, "Larry Klayman v. Everyone," Washington Post Magazine, May 9, 2014.]


Support Our Cause and Join Our Fight!
Your help is urgently needed!
Subscribe to Our Podcast

Follow us on Twitter
and
Facebook