Liberty: When Government Fears the People
Larry Klayman quotes Jefferson in arguing for defensive militias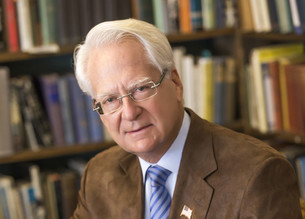 By Larry Klayman
WND
January 18, 2019
"A well regulated Militia, being necessary to the security of a free State, the right of the people to keep and bear Arms, shall not be infringed."

— Second Amendment to the U.S. Constitution

Our greatest of Founding Fathers and our third U.S. president had it right: "When the people fear the government there is tyranny, but when the government fears the people there is liberty!" Knowing that the government over time since our founding as a free nation would grow very corrupt and oppressive, Thomas Jefferson predicted and advocated revolution, even a violent one when necessary — in effect to clean out the swamp that would necessarily seek to gobble up liberty. While he saw some government as necessary evil, he thus had a huge fear about its ultimately enslaving the lives of American citizens, as it had in France, where he also was one of the architects of its bloody revolution.


Support Our Cause and Join Our Fight!
Your help is urgently needed!
Subscribe to Our Podcast

Follow us on Twitter
and
Facebook