Klayman: Keep the Wasteful and Generally Worthless Gov't Shut Down: No Loss!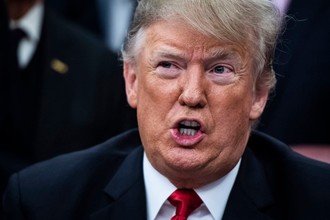 By Editorial Board
Washington Post
December 22, 2018
"IT'S ACTUALLY part of what you do when you sign up for any public service position." So said Rep. Mark Meadows (R-N.C.) when asked about the hundreds of thousands of federal workers who will have to work without pay or be furloughed without pay over the holidays in a partial government shutdown. You won't get any argument from us about the willingness of those who go into public service to make sacrifices. But they do so hoping to accomplish some good for their fellow citizens, not to be pawns in pointless political gamesmanship.

As it became apparent Friday that no agreement could be reached on a stopgap spending measure, President Trump warned that a shutdown would "last for a very long time." Affected is about a third of the government workforce — about 800,000 employees — in key departments, including Homeland Security, State and Justice. Because of the weekend and upcoming Christmas holidays, the impacts of a shutdown may not immediately be felt, but there should be no mistake that curtailment of these government agencies will impose costs across Washington and the country.


Support Our Cause and Join Our Fight!
Your help is urgently needed!
Subscribe to Our Podcast

Follow us on Twitter
and
Facebook