"Saturday Night Live" had some fun with the ouster of U.S. Attorney General Jeff Sessions, who's being replaced by President Donald Trump loyalist Matthew Whitaker.
The comedy showcase opened with Sessions, played by Kate McKinnon, getting ready to leave his office.
"This is Matthew Whitaker's office now, Jeff," said press secretary Sarah Sanders, played by Aidy Bryant.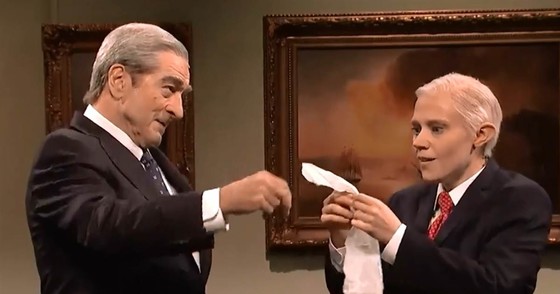 Click to Watch Video