What I'm Doing to Bring Justice to Florida Count
Larry Klayman joins Gov. Scott in legal action, combats alleged vote fraud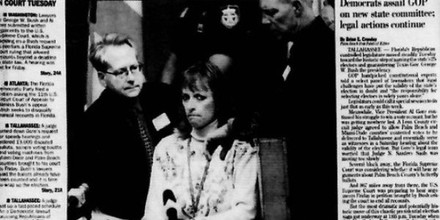 By Larry Klayman
WND
November 9, 2018
I am a proud citizen of Florida, the nation's Sunshine State. But today a dark cloud hangs over this paradise, which is reverting to a "voter swamp." As occurred after Election Day 2000, when then-Vice President Al Gore challenged the apparent presidential victory of then-Gov. George W. Bush, an effort is underway by the Democrats to steal the election to senator of Rick Scott and the election to governor of Ron DeSantis.

The stakes are very high! If Andrew Gillum, a devout socialist, pro-Palestinian and anti-white race baiter becomes the next governor of Florida, it will not be long before the state becomes the next California. What I love about my state is that it still grants a modicum of freedom to its citizens — the unabridged right to carry arms, to stand your ground, particularly if attacked these days by some lunatic on the left, and to not have the government regulate every aspect of one's being.


Support Our Cause and Join Our Fight!
Your help is urgently needed!
Subscribe to Our Podcast

Follow us on Twitter
and
Facebook